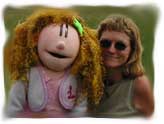 Credits
| | |
| --- | --- |
| | Keep Houston Beautiful Elliot and Friends Recycling Activity Book, written and illustrated by D McNabb |
| | Keep Houston Beautiful A Guide for Creating Environmental Outdoor Learning Centers, by Rachel Caplan, illustrated by D McNabb |
| | Composting Activity Series, Grade 5, Keep Houston Beautiful, The Houston Corporate Recycling Council, The Texas Natural Resource Conservation Commission |
| | A Kids' Earth Quilt Garden Primer with an Adult Guide to Earth Quilt Gardens, by Dee Hruska, illustrated by D McNabb, Houston Chronicle |
| | Compost Fun, Keep Houston Beautiful and The Harris County Department of Education |
| | The Little Kids Litter Party Handbook, by Dee Hruska, illustrated by D McNabb, Houston-Galveston Area Council and Keep Houston Beautiful |
| | Leaping into Whole Language, Fifty Nifty Ways to Make A Book, by Dottie Ports, Kaplan Press |
| | Leaping into Literature Fifty Nifty Ways to Make A Book, by Loretta Hatfield and Dottie Ports, Kaplan Press |
| | On The Wings of Joy, The Story of Ballet from the 16th Century to Today, by Trudy Garfunkel, photographic hand tinting, D McNabb, Little, Brown and Company |
As a child when sent off to bed at night, Debi would close the bedroom door, hop into bed, turn off the light, reach up to the shelf for a book and turn on a flashlight to read. Almost nightly her father would walk by the bedroom, open the door and tell her she was going to ruin her eyes reading in the dark. She would agree to turn off the flashlight and go to sleep if he would first check under the bed where she was sure the monsters lived.
Debi grew up in Germany and had a youth filled with art lessons. She liked trips to London where her mother would buy her books printed in English. Returning to the United States for college, Debi obtained a Bachelor of Arts, College of Fine Art and a Bachelor of Science, College of Journalism and Communication from the University of Florida.
Debi is a Florida resident, accredited public relations professional, and an award-winning illustrator. She is the creator of the educational and entertaining Elliot and Friends for children ages 4 –8. Elliot, a loveable, flying canine and her multi-cultural friends travel through portals in Elliot's backyard to take children on adventurous journeys around the world, to space, under the sea and home to their own backyard. The magical adventure stories Elliot shares are entertaining while inspiring children to learn about their world and be good global citizens.
Elliot and Friends puppets have traveled to special events, parades and schools throughout Florida, Texas and Virginia since 1995 to perform in specially created programs. Debi is currently working on a series of Elliot and Friends storybooks and activity books. A television special will begin production June 2003. Some of Debi's accomplishments include: receiving the Global Schoolhouse "Share and Unite" Leadership Award, being an invited guest author/illustrator for READ IN 2001 and 2002, and being an invited guest presenter at the 3rd World Summit on Media for children in Thessalonaki, Greece in 2001.
Debi works with Global SchoolNet Foundation. She is illustrating and designing GSN's CyberFair Teachers Guide and has served as the host of GSN's Online Expeditions.
She is a member of Keep Daytona Beach Beautiful Board of Directors and a Mote Marine Whale and Dolphin Hospital Stranding Animal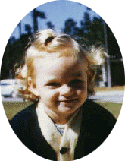 Care Team volunteer.
She still sometimes checks under the bed for monsters.