Global Warming Student Speakout!
Google partnered with Global SchoolNet to invite teachers and students to use Google Docs & Spreadsheets collaborative software in a project to brainstorm strategies for combating global warming. Children of all ages from more than 80 schools around the world participated. In November 2006 we took out a full-page ad in USA Today to put their ideas in the spotlight. The project is now complete.
Benefits of Participation: Participating in this project gave students, schools and youth organizations:
a quick and simple assignment to help students learn more about global warming.
an authentic activity that will engage students in 21st century learning.
an opportunity to try free and easy online collaboration tools provided by Google.
a voice that will be heard by elected officials and U.S. lawmakers on a critical issue - global warming.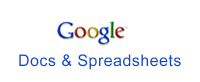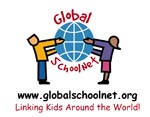 Do you want to learn more about this project and view the top 50 ideas?

Learn More